Human mobility prediction technology to be developed for IARPA by L3Harris
News
May 23, 2023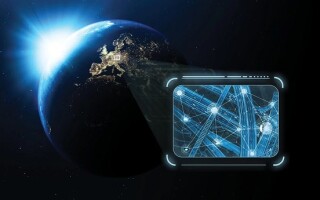 MELBOURNE, Florida. L3Harris Technologies has won a contract from the Intelligence Advanced Research Projects Activity (IARPA) to develop technology to help predict and characterize human mobility, the company announced in a statement.
The project involves the use of modeling and simulation studies, and the technology will support the Hidden Activity Signal and Trajectory Anomaly Characterization (HAYSTAC) program, with L3Harris supporting the generation and analysis of human activities that result in data from GPS, Bluetooth, and other systems, the statement reads, noting that the ultimate objective is to aid in the transformation of future autonomous systems.
L3Harris plans to utilize simulated information to formulate complex models that reflect realistic human behavior and social networks. These models would simulate aspects such as the ways in which people move throughout the world and interact with one another, the company adds.
The resulting solutions aim to assist the intelligence community and the Department of Defense in identifying subtle anomalies when crafting response options for real-world situations – ranging from conflicts and humanitarian events to environmental crises, the statement reads.