EIZO Releases Chip Down NVIDIA Quadro P2000 (GP107) 3U VPX Graphics/GPGPU Card for Rugged Mil/Aero Applications
Press Release
October 10, 2019
EIZO Rugged Solutions Inc., a provider of ruggedized graphics and video products, has introduced the Condor GR5-P2000 3U VPX graphics and GPGPU card, offering exceptional graphics and GPGPU capability while delivering up to 2.3 TFLOPS of CUDA® processing power.
The Condor GR5-P2000 3U VPX card features a chip-down implementation of the NVIDIA® Pascal™ Quadro® P2000 (GP107) technology to improve the card's thermal dissipation profile and offer extended availability for military and aerospace customers designing products for the embedded/rugged market.
This new 3U VPX card offers higher power tolerance and hence higher performance compared to smaller rugged form factors. The MIL-STD-810G certified card features two output configurations: two DisplayPort++ and two Single-Link DVD-D or four Single-Link DVD-D outputs - all available from the rear P2 VPX connector. DisplayPort++ gives the option to support higher resolution monitors up to 4K at 120Hz. The board can consume up to 80 W, depending on the application.
The Condor GR5-P2000 3U VPX is a conduction-cooled or air-cooled 3U VPX card that support PCI Express 3.0 (16, 8, or 4 lane) when mated with compatible single board computers. The card also features H.265 encode and decode capability, supports NVIDIA CUDA 10 and OpenCL™ 1.2, and offers 4 GB GDDR5 graphics memory with NVIDIA GPUDirect™ DMA.
EIZO Rugged Solutions has built a reputation for its flexibility and responsiveness to customer requirements, offering engineering support pre- and post-sale as well as a genuine willingness to modify designs to fit specific and unique customer needs. EIZO can also customize cards to support DVI, SDI, Composite, STANAG 3350, RS-170, RS-343, and VGA outputs.
For more information about the Condor GR5-P2000 3U VPX card or any other product from EIZO Rugged Solutions, please visit www.eizorugged.com, email [email protected] or call +1 (407) 262-7100. All EIZO Rugged Solutions products are designed and manufactured in the U.S.A.
Media photo:
www.eizorugged.com/press/releases/images/Condor_GR5-P2000_3U_VPX_press.jpg
Product datasheet:
www.eizorugged.com/support/brochures/pdfs/Condor_GR5-P2000_3U_VPX.pdf
Media contact:
John Payne
EIZO Rugged Solutions
Phone: +1 (407) 262-7100
Email: [email protected]
-ends-
About EIZO Rugged Solutions
EIZO Rugged Solutions Inc. has been developing graphics and video solutions for air traffic control, military, and embedded applications for over 30 years. The ISO9001:2015 certified company offers a range of commercial off-the-shelf (COTS) products, including graphics processors targeted at GPGPU applications, video input solutions, video compression and streaming boards, imaging cards, recording solutions, and software libraries. The company designs and manufactures its core MIL-STD-810G graphics and video products in the USA and serves customers in defense, security, aerospace, avionics, transportation, maritime, and industrial markets.
Condor is a trademark, and EIZO and the EIZO logo are registered trademarks of EIZO Corporation in Japan and other countries. All other company names, product names, and logos are trademarks or registered trademarks of their respective companies.
Featured Companies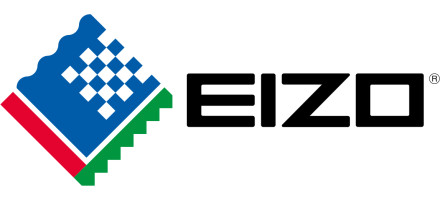 442 Northlake Blvd
Altamonte Springs, FL 32701