DISA networks get continued cyber-attack prevention from Northrop Grumman
News
March 23, 2015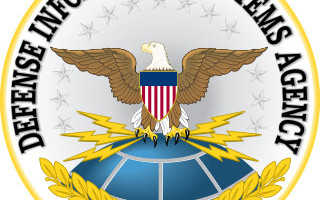 MCLEAN, Va. Defense Information Systems Agency (DISA) officials tapped Northrop Grumman Corp. to continue its lead position on the agency's Acropolis and Sensor Operations program, which protects DISA-managed networks against cyber-attacks and enables global cyber situational awareness for the networks.
The Acropolis -- formerly called Centaur -- was created in 2009 by DISA's Program Executive Office Mission Assurance & NetOps Directorate to enable the defense of the Global Information Grid mission (now known as the DoDIN). Acropolis was designed to have a global view of traffic on the NIPRNet and SIPRNet and build an environment for defending DoD Enterprise Services, which allow these networks to function.
"This massive global network must operate 24/7, be resilient, and ready to identify and eliminate formidable threats," says Shawn Purvis, vice president and general manager, cyber division, Northrop Grumman Information Systems.
Under this task order, Northrop Grumman personnel will continue to provide secure, consolidated, and integrated defensive cyber operations as well as a global cyber situational awareness environment to network defense analysts so they can guard the Department of Defense (DoD) Joint Information Environment (JIE), DoD Enterprise Services, and the DoD Information Network (DoDIN) from the growing cyber threat.
Northrop Grumman will also run and maintain the DoDIN-wide Computer Network Defense sensor infrastructure, leveraging its Advanced Cyber Technology Center in the process.
The new task order, which was awarded under the Encore II Information Technology Solutions indefinite delivery, indefinite quantity contract, is valued at as much as $73.6 million over four years.