Leidos to highlight solutions aligned with Army's operational imperatives at AUSA 2023
News
September 28, 2023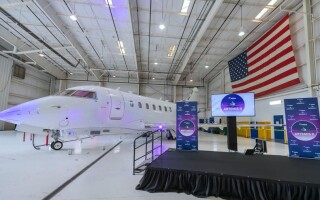 WASHINGTON. Defense IT and engineering company Leidos will show various products and solutions that it says support the Army's recently announced operational imperatives, which are the specific objectives the Army plans to achieve by 2030, at the Association of the United States Army (AUSA) Annual Meeting and Exposition, set to be held October 9-11 in Washington, D.C.
According to a Leidos preview on the upcoming show, the company will feature the Enduring Shield critical capability, which is a portable, ground-based system designed to engage and defeat cruise missiles, uncrewed aircraft, and other platforms. Leidos will also host video demonstrations of its line of special-mission aircraft, including the Artemis II high-altitude, long-range business jet modified for intelligence, surveillance, and reconnaissance (ISR).
The company is also planning to showcase its Buckeye integrated sensor solution, which can be mounted on a wide range of Army platforms to enable capture of high-resolution 3D imagery and terrain information. John George, Leidos Army Strategic Account Executive, also says that the company will highlight its Gunnery Training Systems, an artificial intelligence (AI)-enhanced line of virtual training solutions for soldiers to gain knowledge on a wide range of Army platforms including Abrams, Bradley, LAV-25, and Stryker fighting vehicles.
AUSA attendees may visit Leidos at Booth #1039/Hall A.